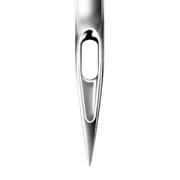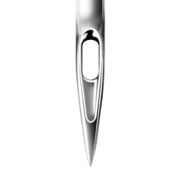 Service Information
Your Order:
Please assist us by giving our sales people an accurate description of the needle systems you are ordering. Specific systems name, number of box (or in piece) and size (most of time, we can recognize two different types, for ex. size 14 = 90, 16 = 100, etc), also definite shipping instruction. Your more detailed instruction it may help us to arrange your kindly order as soon as possible.
Cancellation of Orders and Return of Merchandise:
Order may not be cancelled after the exported from our factory, nor merchandise returned without clear, concise written of our Sales dept. Merchandise returned because of our error will be replaced or credited without expense to the customer. Otherwise, we reserve the right to make a reasonable handling charge when returned. Also, all returns must be accompanied by the Commercial Invoice No. and the date of shipment.
Catalogue Specifications and Data:
We will try our best to inform all of our customers that some needle systems is changed or improved by TNC R & D dept. But however, sometime we will neglect to updating the data in HTML file on the web site, we also are not assure that the product list printed on the catalogue just in your hand is the newest version for added some new systems or every needle systems is available, so, please always contact with our Sales Dept. for get more information.
Prices:
We do not print our price list on the HTML document due to the inflation and their constantly changing stats. In the even you require current price information, just contact with your nearest dealer or wholesaler, if not available, we are welcome you to be as our agent in this distinct.
Any Damage or Loss to Shipment:
All shipments from the corporation are insured by the carrier. Consequently, our responsibility for delivery ceases after we delivered the merchandise to the carrier in good condition. We would like to take Fob terms instead of C & I and CIF, so customers itself shall arrange the necessary insurance and lodge the claim with your local insurance company directly.
Quotation:
All quotation are for immediate acceptance and are subject to change without notice. Clerical typing error will be corrected.
Our Important Policy:
TNC's important policy is to sell the highest quality of sewing needle in reasonable price with a reputation for quality dependable products to all of our customer.
A. We do not sell our product without any down payment or full pay depended on the different credit of buyer.
B. We will do our best to protect and support our sole agent's interest as the only seller who can sell our products in this district, but however, we are not warranty that our products will be sold to the same area, cause that may be got the products from different source. The only thing we can do is trying to stop this thing to be happened again. Usually, we will give a warning to the exporter at the first time find the truth, then, never allow the exporter to sell our product anymore.